BlueShift Clubs
at Chepstow House
Learn more about our Autumn Term offering for 2023!
Monday: Mini Coders
Years 1-2
Coding made fun! In this after school club, students will be introduced to the world of coding, robotics, and digital skills in a fun and engaging way. Skills learned through our Minis clubs include: algorithms, block-based coding, design, engineering, and more!
Monday: Coding with Minecraft
Years 3-6
Learn to code through one of the world's most popular games! Students will learn and practise key coding concepts through building, modifying, and completing unique challenges. Using Minecraft: Education Edition, students can learn and practise coding in Code Blocks, Python, or JavaScript while learning valuable problem solving and critical thinking skills.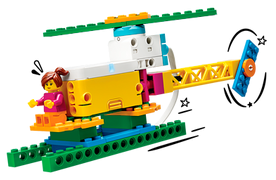 Thursday: LEGO Robotics
Years 1-2 & Years 3-6
Hands on coding- build the future! In this club, students will build drawing tools, musical instruments, miniature structures, and more! They will learn to design, engineer, build, and test their own imaginative solutions to real world problems and gain valuable creative coding skills along the way.
Thursday: Artificial Intelligence
Years 3-6
Harness the power of this generation's most important advancement in coding technology! AI will be a part of all of our lives and this club gives your child a chance to be ahead of the curve. We'll learn how AI affects everything from Photoshop to Spotify. We'll ask important questions like can AI write the 11+ exam, win at Roblox or create a deep fake Taylor Swift video. We'll also learn how AI and machine learning work so that students can recreate real world tools and become their own AI developers. Next stop… Apple?
Created with